Empowering Powerful Louboutin's Retreat "A Grotesque Slumber Party" 3
May 24 @ 5:00 pm

-

May 27 @ 11:00 am

CDT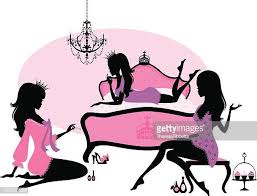 Are you ready to hang out in a fun atmosphere with other business minded women??? Here's why you should purchase your ticket TODAY! Are you seeking out business associates that have valuable business connections & resources? Are you looking forward to meeting & making lifetime friend's with other like-minded business women to establish & build up relationships with them? This is a credible community event with goodwill intentions. A place where you can legitimately come out, and expect to get Brand Exposure, Gain Leads, and Increase sales within your company. We will also have a Community Food Drive & Fund-Raiser for you to participate in or donate funds. We will collect can goods to donate to families in need at the Star of Hope (please bring your items the day of event.)
High Class Secret Society Group Presents: Empowering Powerful Louboutin's Retreat
This event is sponsored by Wealthy Boutique, and hosted by "The Fashion Goddess". This event is a social outing that is a Slumber Party Weekend Retreat & Professional Image/Leadership Workshop. For women in business CEO's, Leaders, & Fashionistas. We engage in Fashion & Interactive Arts. Come join us to have fun, relax, and unwind. You will bond with like-minded business women, but most of all you will calm your mind & body in this peaceful environment through Aroma Therapy, Meditation, Soothing Music, Candle Burning, and Art Therapy (Psychotherapy).
"The Slumber Party"has a concept called "Goddess Sip or Sleep in Pajamas" which offers: Speed Networking & Storytelling, Go out to Lounge & After Party, Spa Time (Massage Therapy), Henna Tattoo, Wake-Up Pop-Up Shop, Dining-Out & Shopping (with women), Breakfast Brunch in Pajamas, Yoga at the Park, 2K Marathon, Tennis or Badminton Competition, Treasure Hunt, Play Dress Up (Let another woman dress you up), Red Carpet Photo Taking (to post on your social media), DIY's, Game Night, Tea Party, Attend Church Service, Book Club, and Body Art etc. We also learn new skill sets such as Leadership Skills to use in your business, Award Leading Woman, and Fashion & Beauty Tips to enhance your overall professional image.
We will have door prizes for the first 5 guest that allow their vehicle's to be used for carpooling (Preferably SUV or Trucks). We will have giveaways for 5 guest that volunteer their time during the entire retreat. We will have a contest for 1 guest to win a special item. Ask about attaining membership with H.C.S.S a Exquisite Social Business Networking Christian & Fashion Club. Ask about VIP Package & Special Pricing. Also ask about the Complimentary Ticket Promotion (If you are a group purchaser you can receive 1 FREE ticket for a additional friend.) Groups are 5 and up, and no more than 10 friends. If you are interested in being a sponsor or vendor (sell your products within the Wake-Up Pop-Up Shop) please contact me in advance to pay a fee to make arrangements to meet your sales quota, generate leads, boost brand awareness or visibility, and get a ROI (return on investment).
Light Refreshments will be provided such as; Veggie & Fruit Tray, Salad, Sparkling Juice, Water, Tea, and Cotton Candy. Please be aware you will have to sign a Photo & Video Release Waiver. We will take photos & live stream event each day. No unregistered guest, kids, or spouses allowed. All Guest must present ticket at door, and if you bring a friend must pay at the door $45.00. All guest must be checked out by 12:00 am Sunday night. If you are interested in volunteering at the event please contact the Volunteer Coordinator at the event to join the Volunteer team, and you will receive a incentive of a 1  Free ticket for the next event. Also if you are interested in volunteering in a Community Service Project please let us know at the event (Project will be that same Sunday after check out time at the Animal Shelter)
Please wear & Bring Elegant (Cocktail) Attire, gym & casual clothes, sleeping bag or twin air mattress, Blanket & Pillow, potluck food or drink item, Credit or Cash, personal & hygiene supplies, yoga mat, book, business cards, and personal snacks.
FYI: If you are a Make-Up Artist, Hair Stylist, Body Artist, Henna Tattoo Artist,Massage Therapist, Florist, Blogger (Media) & Public Speaker or Minister, and you are interested in volunteering your service for a FREE Ticket please call the contact number.
RSVP by texting your name, number, IG Username (Business or Personal page), and email. Feel free to contact me for FAQ's at:
Roxanne-713-346-1895
To purchase your ticket on my website please go to: http://www.wealthyboutique.com